Download:



Project Partner:
Szegedi Tudományegyetem Füvészkert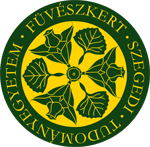 The application aims to introduce the plants and events of the Botanic Garden. It provides a comprehensive picture of its most important plants organised into various associations and collections – as they can be seen in the garden. It is a description illustrated by clear, demanding photos.
The application:
Besides introducing the plants of the garden the application also aims to provide every time updated information for the visitors about the events organised here. It invites to a walk during which you can listen to the description of the plants appearing on the schematic map. You can learn the history of the Botanic Garden, and how it has become one of the largest botanic gardens of Hungary.
What the application offers:
Walking function supplied with audio files,
Updateable calendar,
Detailed descriptions with photos,
Useful information about the contact and the aims of the garden.